Click the button below that says "View upcoming Advanced Courses" to be taken to our training calendar for the Advanced Motivational Intertwining type.
"Thank you! Of all the webinars I've attended since COVID-19 (there have been a ton)-this has been one of my favs! I truly enjoyed this webinar!"
Anne Kooy
This course helps you expand your knowledge and build your skills in Motivational Interviewing
You will learn how to:
Differentiate the 4 processes of Motivational Interviewing
Navigating the Physics of Communication
Strategically responding to Change talk
Discover the Motivational Interviewing Coding process
Advanced Motivational Interviewing Course Description:
Course Description: This live streaming online training series is focused on helping you to enhance your communication skills in this active learning class. After taking our Introduction to Motivational Interviewing course we will be expanding on concepts learned there including more time spent on Focus and Plan in the Motivational Interviewing process. Working from an Evidence-Based Practice perspective, the training will be tailored to the participants to build up practical skills that can be applied immediately. We will focus on the 4 processes of Motivational Interviewing which will help you better engage your clients, reduce stress and burnout, and facilitate patients owning their own change process. There will be video examples, audience participation, and skill practice, creating a very interactive training experience.
Includes a BONUS: Post training support through MI PLUS+, our online community. Here you'll have access to 2 monthly LIVE webcasts, an MI library and micro-courses.
This course includes:
10 hours of Online Training
Worksheets and handouts to practice with
Possible Continuing Education Credits (see link below)
BONUS: 7 day trial of MI PLUS+
You will love this class if you:
Want to practice and learn Motivational Interviewing more as a skill
Want an online or in person training experience that allows time for engaging discussion, practice and lecture
Want to have space to apply the knowledge you learned in our Introduction course
Want to start transforming your communication to Motivational Interviewing fidelity
---
Course Dates and Times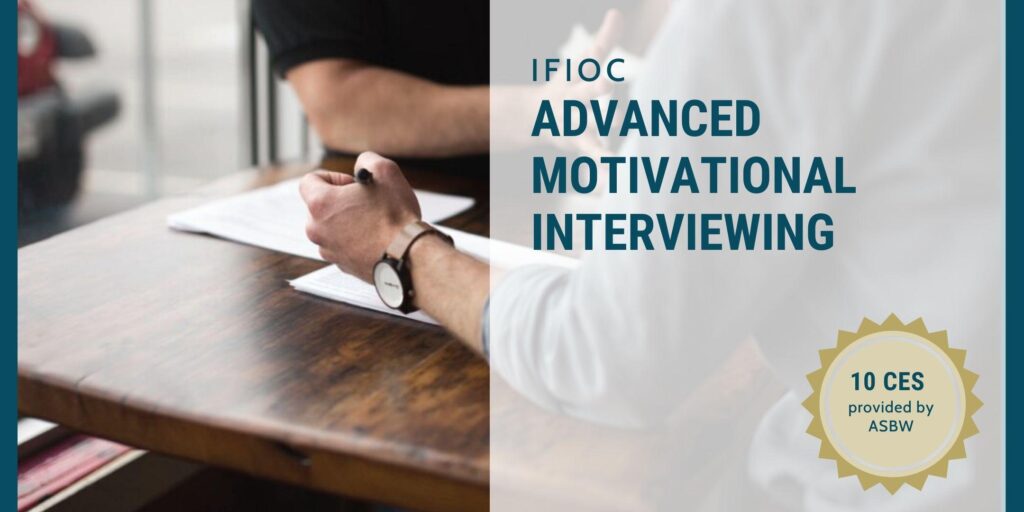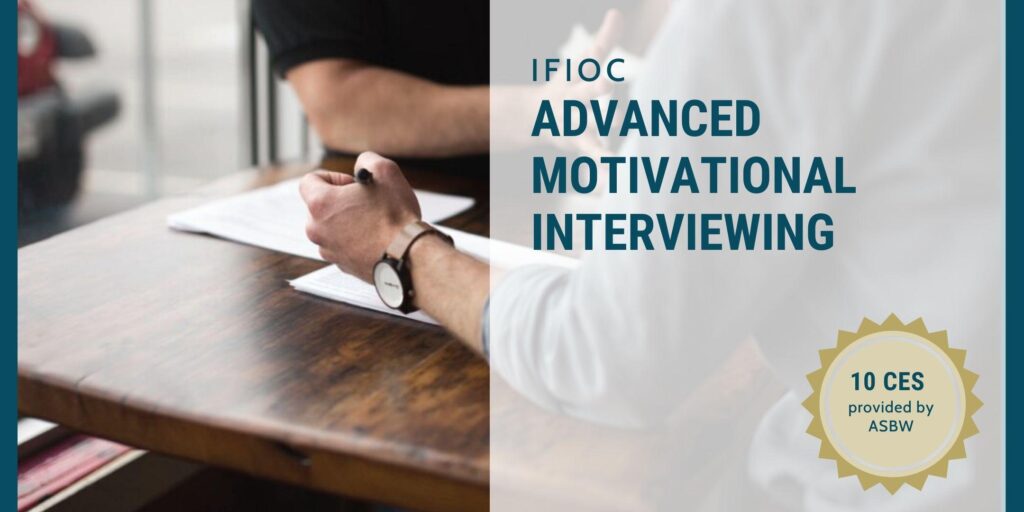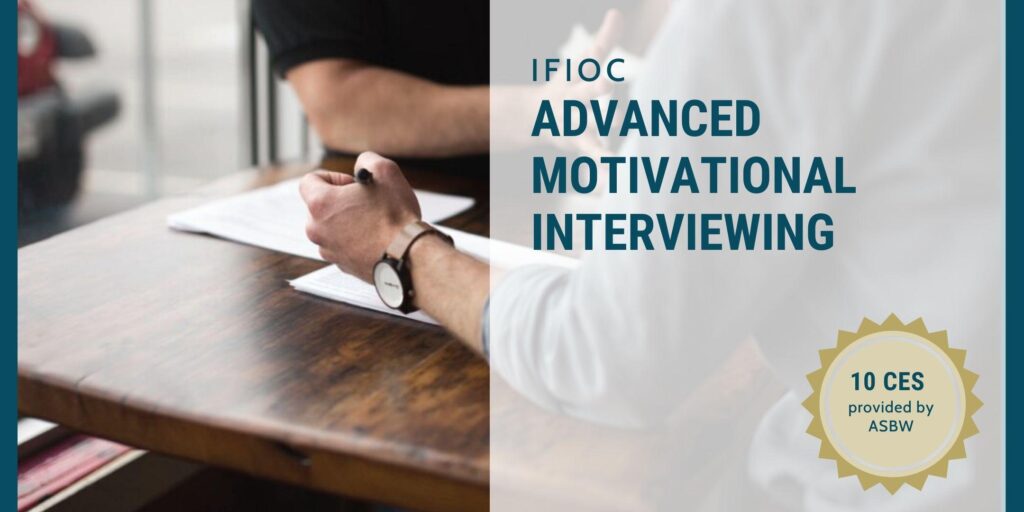 Advanced Motivational Interviewing Course Progression:
To continue growing your Motivational Interviewing skills take our other advanced courses: Skill building Series, Supervisor Support series or MICA coding course
Learn more about how you can learn Motivational Interviewing to Fidelity by clicking the button below that says View All Class Options. You'll see our suggested course progression and learn more about each course.